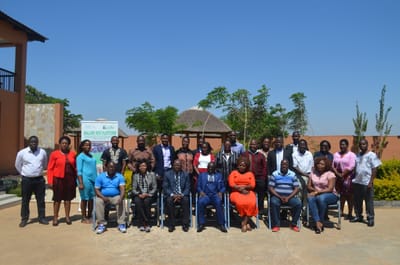 The Malawi National Engagement Strategy also known as the Malawi "NES" platform, is a collaboration of various organizations tackling challenges within the land governance sector in Malawi. The platform provides the space to nurture and utilize collaborative efforts for greater and more sustainable results by promoting a multi-sectoral and holistic approach towards dealing with the challenges.
The NES is a national, member-led platform whose ultimate vision is a land governance system that responds to the needs of those living on and off the land. Our goal is to contribute to the attainment of a coordinated, participatory and inclusive land governance framework in Malawi through the successful implementation of the Land Acts of 2016.
National Engagement Strategies are primarily set in motion by the International Land Coalition (ILC). The Malawi NES Platform is part of global network of over 20+ NESs worldwide working to realize the shared goal of land governance for and with people at the country level, responding to the needs and protecting the rights of women, men and communities who live on and from the land.
The international Land Coalition has been supporting the Malawi NES since its inception in 2013. At the time, the goal behind setting up the NES was to unify the civil society voice around the then Land Bills with LandNet Malawi leading the process. However, with the recent enactment of the land laws and changing contexts, the NES has evolved to incorporate a wider range of stakeholders for more enriched dialogue and action towards their implementation of the Land Laws.